Floors with character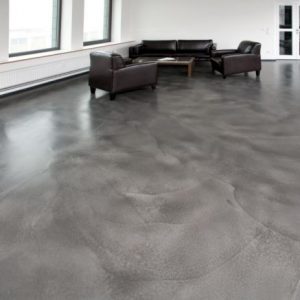 With PANDOMO® Floor and PANDOMO® FloorPlus, creativity knows no bounds. You can compose any look your heart desires – and perfectly preserve the integrity of your designer's vision. PANDOMO® floors enable architecture that radiates fascinating intensity and compelling consistency.
Material
The basis for highly durable PANDOMO® Floor/FloorPlus surfaces is PANDOMO® K1 Design levelling compound.
Surfaces
With its cementitious base, PANDOMO® Floor/FloorPlus produces sleek, clean surfaces with a modern, minimalist feel. With PANDOMO® FloorPlus, you can also work a special aggregate into the freshly levelled floor to make it even more durable without compromising its smooth, even look.
Colours and Textures
When you choose PANDOMO® Floor or PANDOMO® FloorPlus, you get a wealth of options. You can blend PANDOMO® Colour conentrate into the basic material. Add texture. Create patterns of different colours that adjoin seamlessly. You can even integrate elements made of other materials.