Surfaces with character.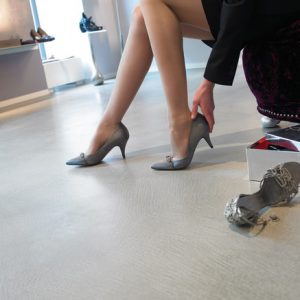 PANDOMO® Loft is a consistent development of the wellestablished PANDOMO® Floor and was created as a result of its solid and extremely durable structure for floors bearing large loads, especially in public industrial areas.
We've taken the established classic PANDOMO® Floor a step beyond – with PANDOMO® Loft. Robust and extremely resilient, PANDOMO® Loft is designed specially for highly frequented areas such as public and commercial buildings. But PANDOMO® Loft's unique character will also add the perfect finishing touch to your home.
Material
PANDOMO® Loft is the latest innovation to join the PANDOMO® portfolio of decorative compounds.
Surfaces
PANDOMO® Loft is a dream to work with. The mineral top coat can be applied to large surface areas in layers as thin as about two millimetres – which means there's no need to cut doors or other built-in elements. And that's just one of its many advantages.
Colours and Textures
When you choose PANDOMO® Loft, you get a wealth of options. You can blend PANDOMO® Colour concentrates into the basic material. Add texture. Create patterns of different colours that adjoin seamlessly. You can even integrate elements made of other materials.